Washington's Headquarters Museum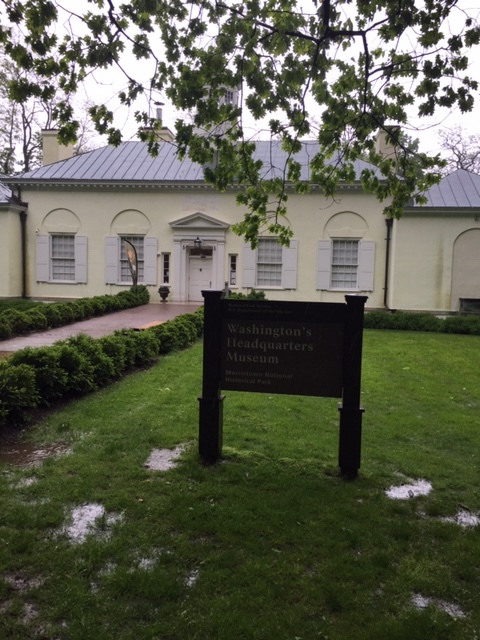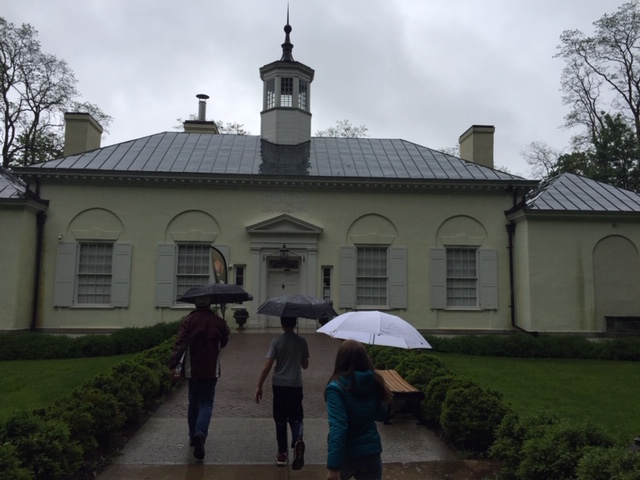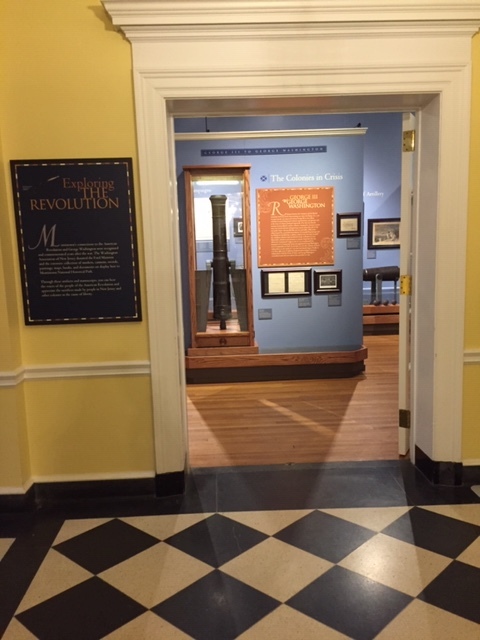 A few months ago, we dropped our son off at an event in Morristown and had an hour or so until we had to pick him back up. So, my husband, daughter, and I decided to head on over to Washington's Headquarters at 30 Washington Place in Morristown. Washington's Headquarters has two distinct buildings—Ford Mansion and the Museum Building—and both are free. The Ford Mansion was built in the early 1770'ss and was Washington's Headquarters during the winter of 1779-1780. The only way to access the building is with a guided tour, which begins at the Museum building. Since our time was limited, we decided to just explore the Museum building, which was built in the 1930s.
The main floor of the Museum building has several displays of furniture, weapons, and artifacts of daily life in the 1770s. We thought this was all the museum contained, and were about to leave when I noticed a tiny sign stating "Discover History Center" at the top of a stairwell that led to the basement. Fortunately, we followed the sign, and WOW! We entered a giant, new, beautiful interactive museum that we explored over the next hour or so.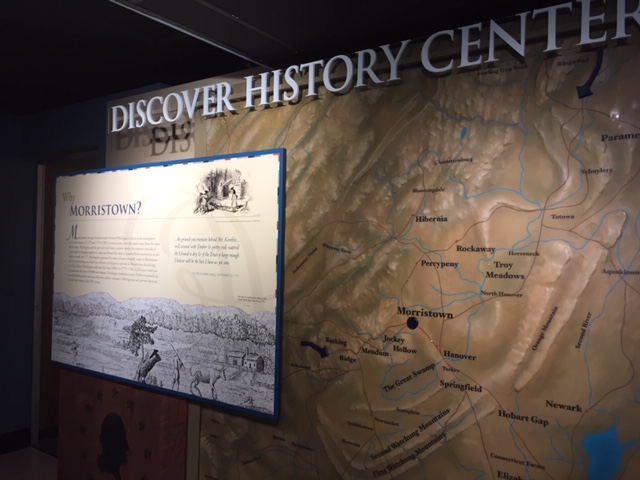 You are first presented with a giant map of the Morristown area, which shows all the reasons why Morristown was an ideal location for the winter encampment—access to water, trees to build huts, etc. You can press buttons to have parts of the map light up to highlight certain things. I especially loved seeing the spellings of many local towns—Parsippany was Percypeny, for example. Then you enter the exhibits. One exhibit was a recreation of the soldiers' log cabin, complete with a dice game kids can learn. Other places have footprints you stand on which prompt a voiceover leading you through a soldier's inspection. "Can you pass the inspection?" There are several areas with artifacts, like soldier's rifles and supplies, and a neat rotating display with the "ideal" uniform vs. the "actual" uniform (holes in pants, broken shoes, etc.). Many exhibits have you lift little doors to learn about things, or have you interact with a computer to "choose your destiny" — make choices to see if you were one of the soldiers who survived the winter, etc.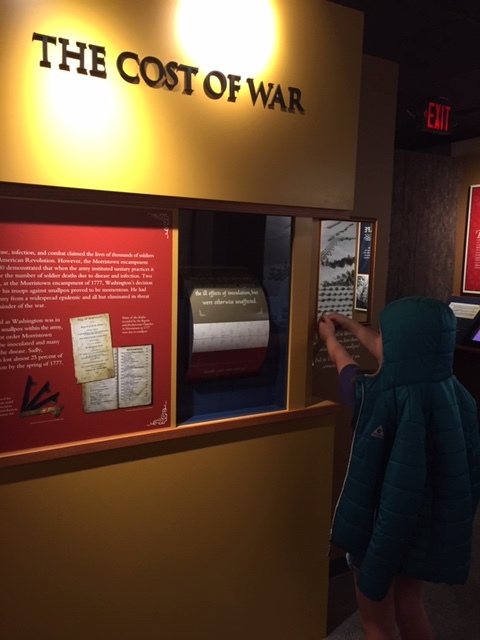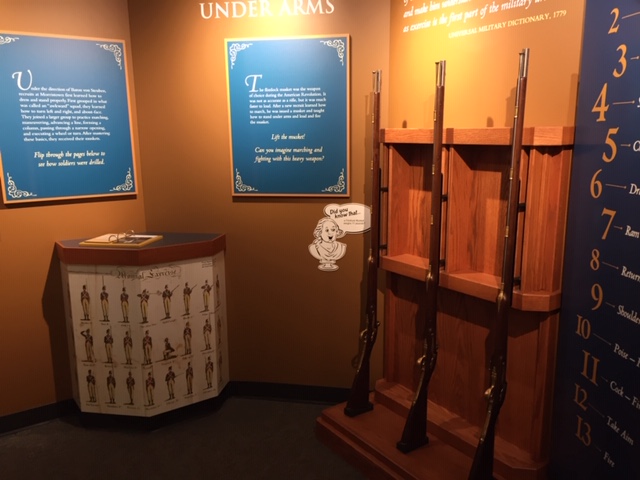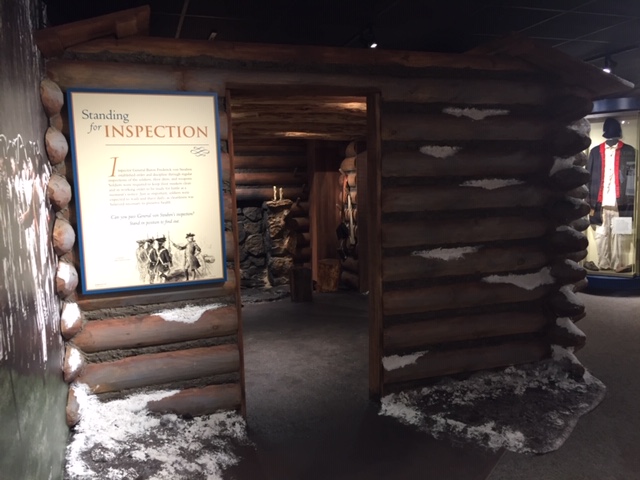 We were so excited to find this hidden gem right in our backyard! And with free admission, we will go back several times this summer, I'm sure!
————————————————————————————————————————————-
Washington's Headquarters (Museum and Ford Mansion) is located at 30 Washington Place, Morristown. (973) 539-2016 x210 Visit the Web site for details and to learn of seasonal hours.