Upcoming Eco-Friendly Events
This past Saturday, between dropping off my kids for play practice, football practice, and soccer games, I was able to quickly jump in on a great event sponsored by the Madison Environmental Commission—the Eco House & Garden Tour. I signed up for the free event ahead of time, and had scanned the list and map of the 10 houses on the tour to see which I could fit in my timing and interests. Each location had its eco-friendly focus also listed—organic garden and bees, solar energy, zero energy house, ecohouses, rain barrels, pollinator gardens, composting, etc. I decided on two ecohouses I had seen along my travels through town—one on Maple Ave and one on Walnut Street. At each house, the visitors had a personal tour by the homeowners of the amazing eco-friendly features of the house. It was so impressive how a bit of extra thought into design and elements in the house could make such a difference in reducing energy usage and affects on the environment. And these houses were all right here in Madison!
There are so many ways we could all help reduce our ecological footprint, and the Madison Environmental Commission and Sustainable NJ has a variety of other upcoming events that I'm excited to check out.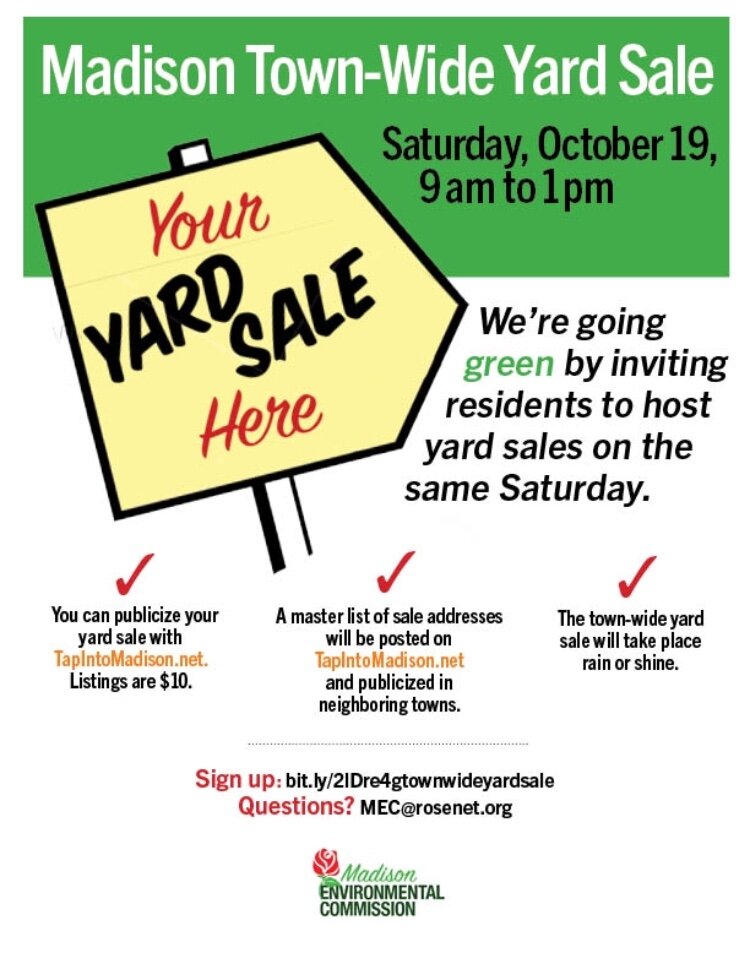 Compost and Rain Barrel Sale, orders due by October 7

Reduced prices for an Earth Machine Compost bin and 55 Gallon Rain Barrel are available if you order by October 7. See flyer above for details about how to order.
——————————————————
To learn more about the Madison Environmental Commission, visit www.rosenet.org/396/Environmental-Commission
To learn more about Sustainable Madison, visit www.sustainablemadisonnj.org