The Final Clap Out
Almost eight years ago, my son walked through the doors of Central Avenue School for the first time as a kindergartner. It was brand new to him. None of his preschool buddies were in the school, despite the fact that the preschool was walking distance from the elementary school (with our house in between them). I, also, knew no one. Two years later, my daughter walked through those same doors, but, by then, we were already ingrained in the Central Ave family. Several incoming kindergartners had siblings in my son's grade, so even though my daughter was also the only one from her preschool to head to CAS, she had already formed friendships with several classmates, played for hours on the playground, and knew her brother was just a few classrooms away.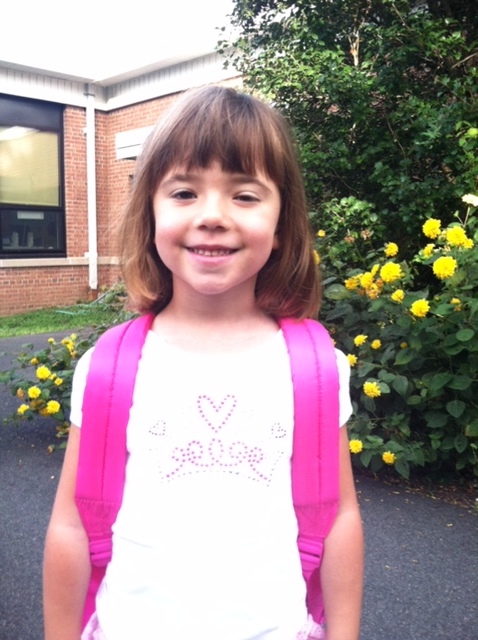 Becca's first day of kindergarten.
Today, my daughter stepped out those same doors on her final day as a fifth grader. With two kids calling CAS their home over the past almost eight years, I also feel a deep connection to the school. Countless hours watching the kids play on the playground after school, doing library duty, planning PTO events like the STEM Fair and International Day, coming into classrooms for class parties or to share my book collection. Getting to know the teachers, staff, students, and also finding my close friends in the fellow CAS parents. So, the final day, the final clap out, was a milestone for my daughter, but also for our family, and for me. (If you are wondering what a clap out is, read my blog about my son's two years ago here.)
The dreary morning weather brightened up just in time for the half-day dismissal. Parents and older siblings (my son and some of his friends with fifth grade siblings rushed over from the Junior School to come) lined both sides of the sidewalk and anxiously awaited the 12:45 dismissal.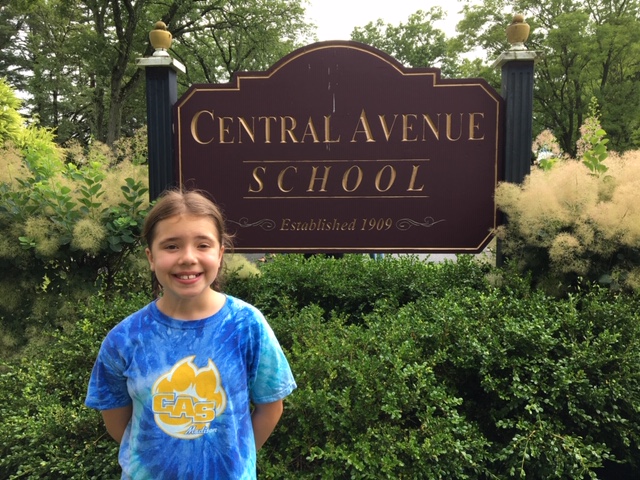 Becca's last day of fifth grade.
Along the path came each fifth grade teacher, with their class following close behind. These teachers end each year this way, but you could tell from their eyes that each class holds a special place in their heart. Parents clapped and gave high-fives as the kids walked through. Some kids walked through with a "mom-don't-embarrass-me" preteen look. Others cheered and danced as they walked along. Many had tears streaming down their faces, holding on to each other for support. After all the kids went through, they gathered at the end and hugged, cried, took photos, and chatted about what time they were getting to the pool party that would start in half an hour.
It was done. Our time at CAS was done. It hasn't quite sunk in yet, for either of us. I know we'll miss it, but I also know that the memories and friendships we gained over the years will stay with us forever. Thank you, CAS!