New Madison Community Arts Center
A few weeks ago, I was invited by the Madison Area Chamber of Commerce to attend an info session and tour of the new Madison Community Arts Center at 10 Kings Road, on the former site of the Green Village Road School. It's in a beautiful new building and I was excited to see the space.
The primary purpose of the space is to have a place to hold locally sponsored cultural arts activities, such as theatrical, musical, and dance performances. In addition, lectures, workshops, film festivals, expos, art galleries, and vendor markets can take place there. Community and private rentals are also allowed. There are different rental rates, depending on Madison resident/non-Madison, Mon-Thurs vs. Fri-Sun, and also if the event is non-profit vs. other. (click here for rates and hours of operation.)
The 3,000 square foot indoor space has an open area of about 1,400 square feet. Along the side corridors, there are restrooms, industry standard dressing rooms, and a ticket booth. Most of the room has a sprung floor, which will be especially great for dance performances. It has a capacity of 100 seated at tables, 200 seated theater style, or 280 standing only.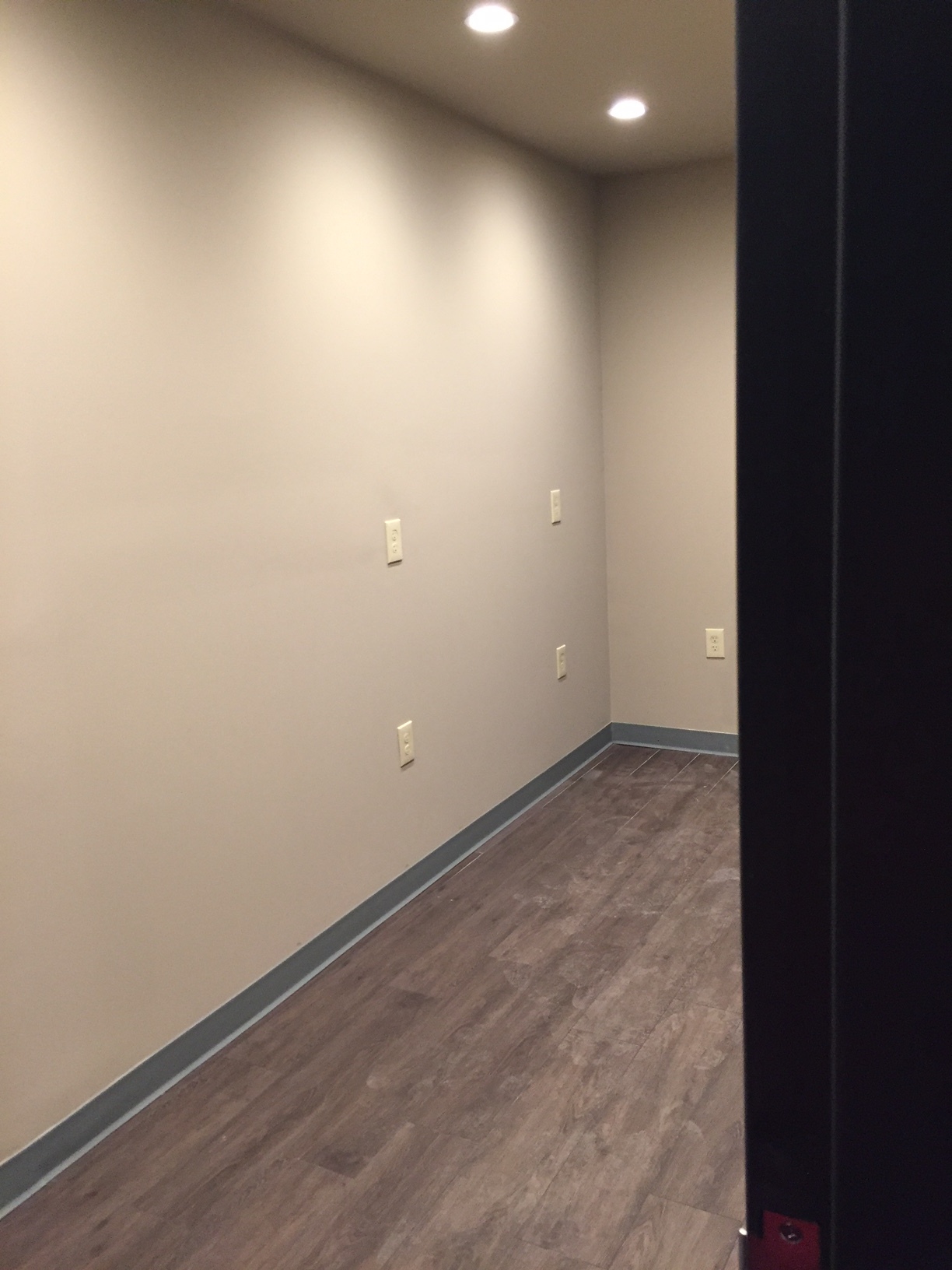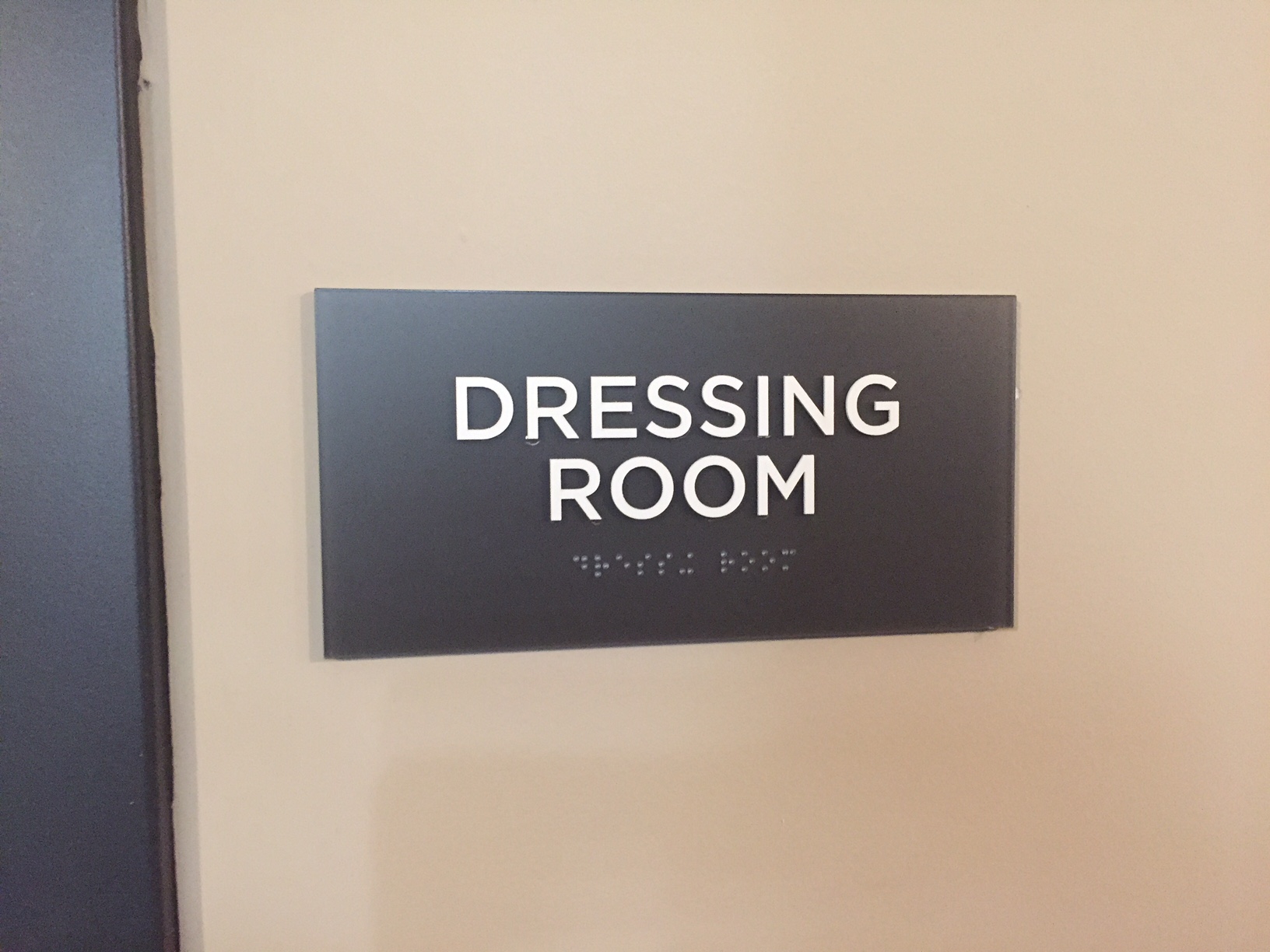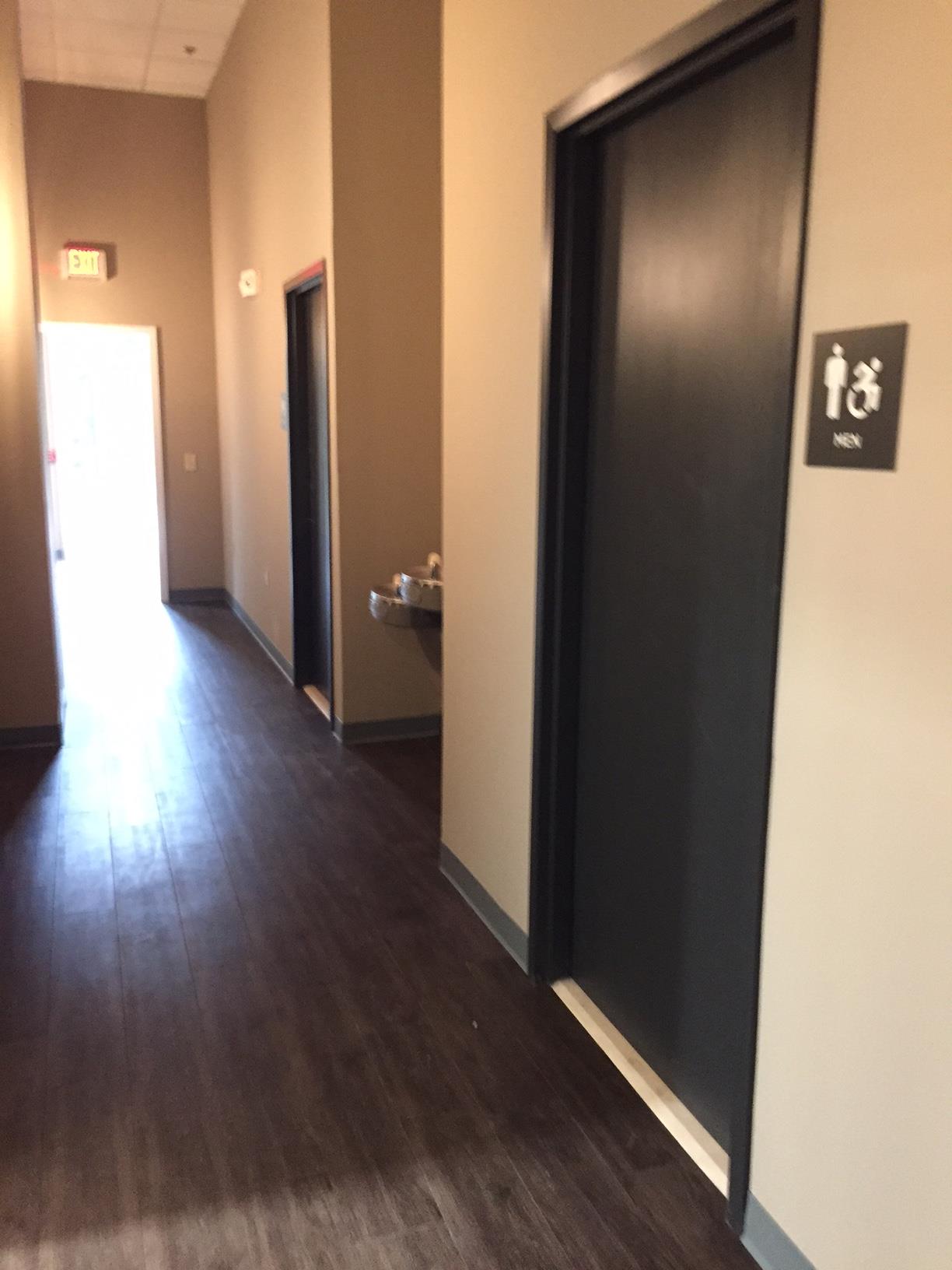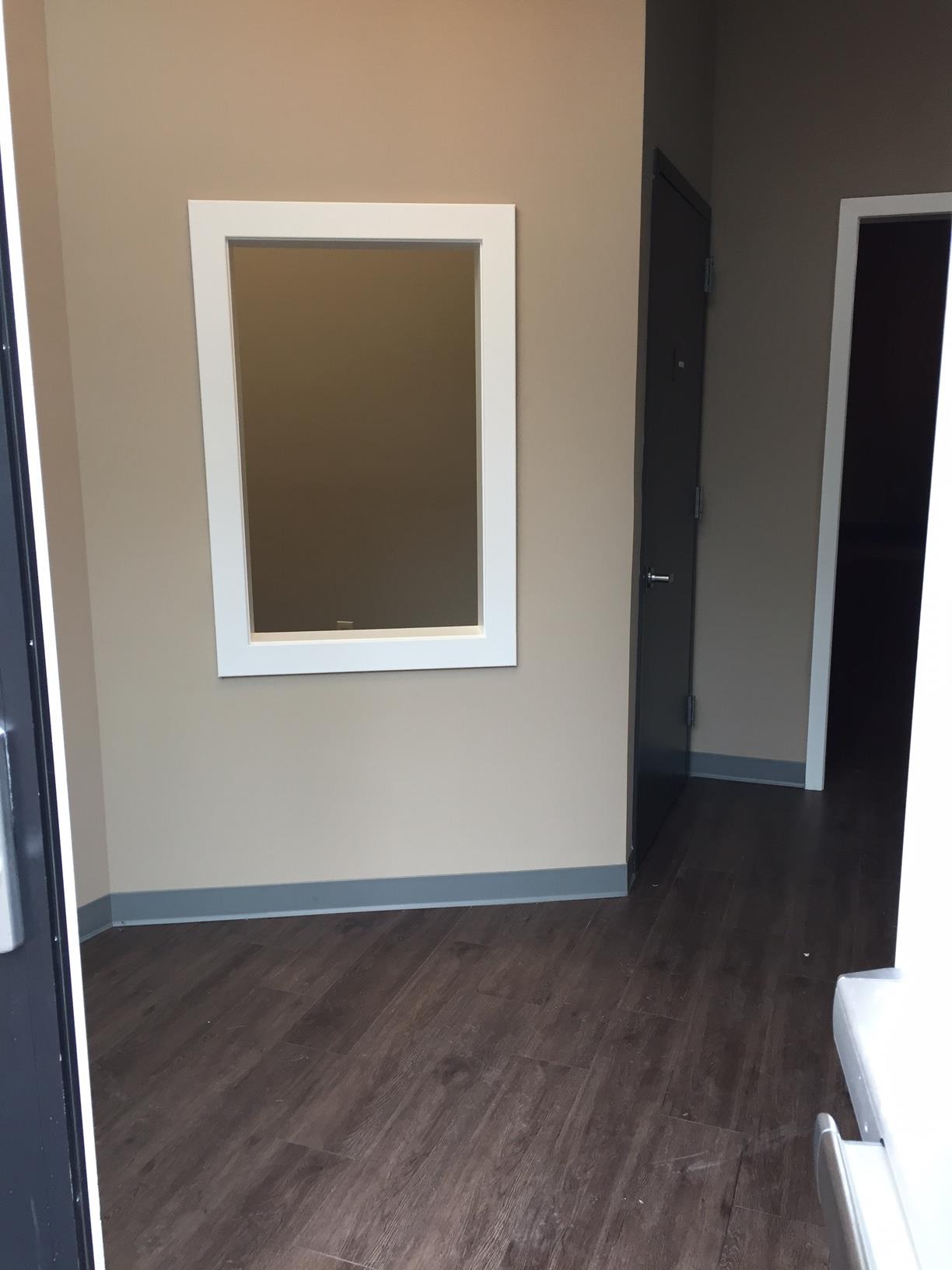 One wall is made almost entirely of glass and has full-width Nano doors that can open up to a 16,000square-foot outdoor space that runs along Kings Road. Outside, there is a large sun-shaded stage and gathering area so audiences can either stand or sit to watch theatrical or dance performances. (At the time of the tour, they were researching removable seating options.)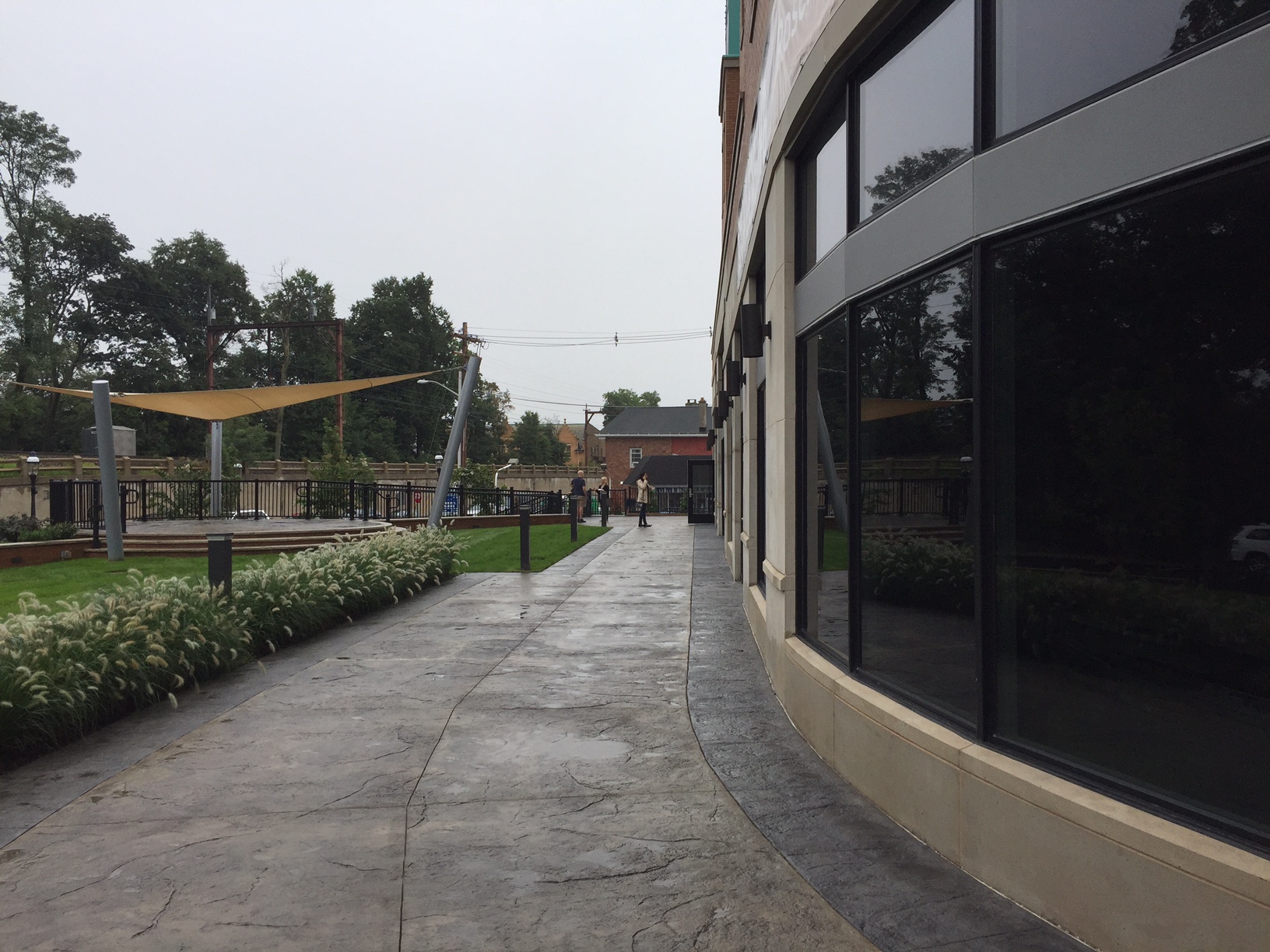 Food is allowed to be served in the space, but there is no kitchen, or cooking, refrigeration, or dishwashing facilities. For a fee of $150, you can receive a permit to serve alcoholic beverages.
It was exciting to picture all the possibilities for this new space—from theater performances to birthday parties. Several people on the tour commented on how great it would be for school PTO adult fundraising events and school art shows. With the convenient location, I know I could just walk there from my house!
————————————————————————————————————-
For more general and rental information, visit www.rosenet.org/1093/Madison-Community-Arts-Center