Celebrating 100!
9/10/19—I'm not talking 2019, I mean 1919. 100 years ago. It was just 16 years after the Wright Brothers made their first successful flight. Less than one year after World War I ended.
And, it's the day my grandmother was born! This past Tuesday, she celebrated her 100th birthday! Pretty good for someone who was told she had a few weeks to live after her kidney was removed when she was just 21 years old and had a young baby at home (my mom)!
My grandmother lives in England, so I don't get to see her much. But this past August, my husband, our kids, and I headed over there for an early birthday celebration. My sister, Sarah, (who also lives in England) helped to make it an extra special day, filled with tea sandwiches, delicious treats, and a birthday cake she and Becca made!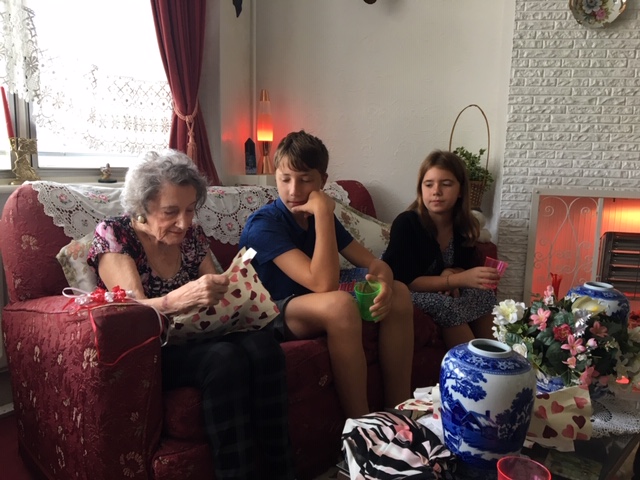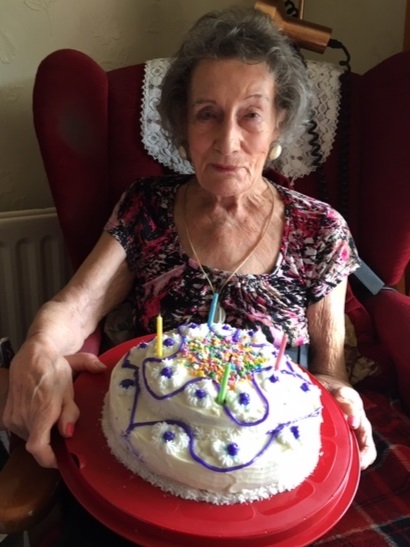 My parents, sister, and her boyfriend were all with GG for her actual birthday. Neighbors stopped in to wish her well, and she was delighted to receive flowers, balloons, and many cards from friends and family. In England, you can arrange to have a special card sent to a person turning 100 from the Queen (who, herself, is a spritely 93 years old!)! My grandmother was very pleased with her personally signed card!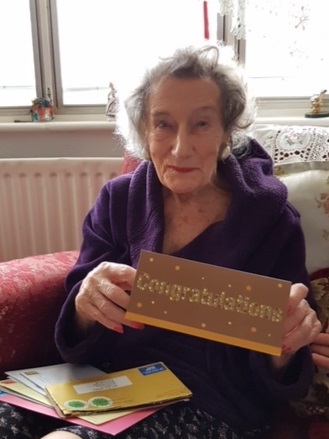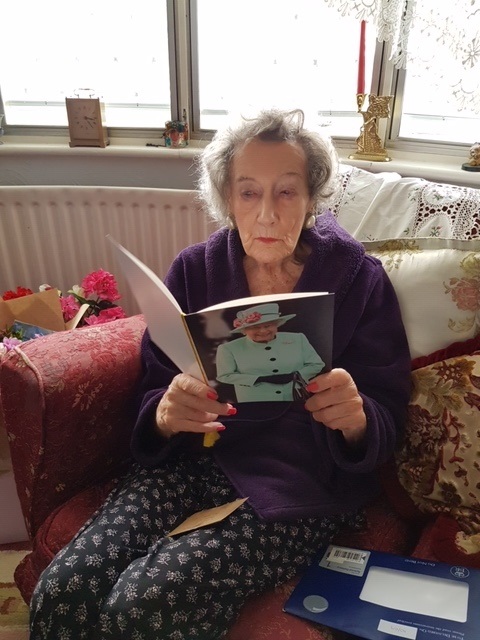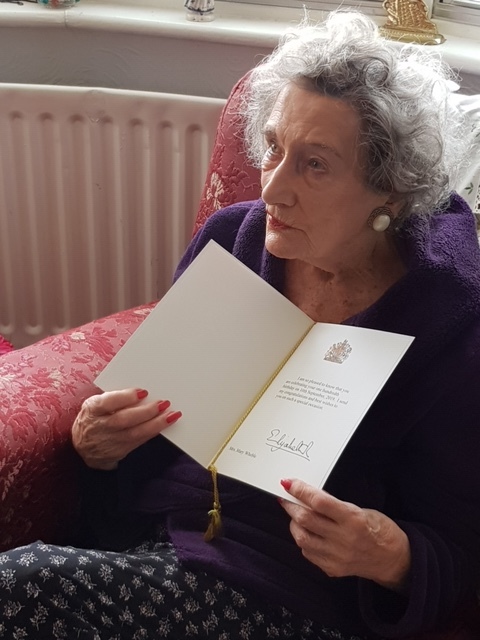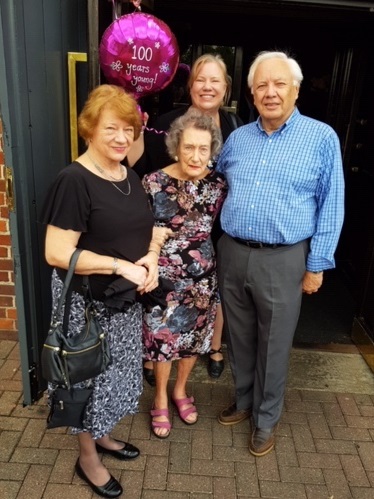 Turning 100 is definitely something to celebrate! Happy Birthday, GG!